Treat yourself to the Christmas Carvery at Saxon Hall
Looking for a great place to eat this Christmas? Why not join us at Saxon Hall for one of our 3 special carvery's in the run up to Christmas? Our chef has created a delicious festive menu, guaranteed to be a crowd pleaser!
From delicious starters through to decadent desserts Saxon Hall has everything you need for a memorable Christmas lunch. So bring your friends, bring your family, bring your social group, our Christmas Carvery is sure to blow your Christmas mittens off!
To book your place call us on 01702 545554 .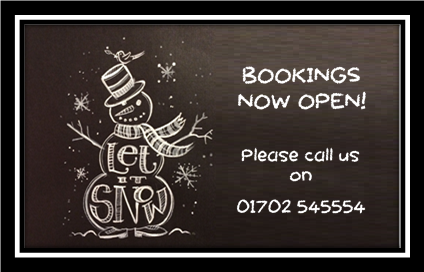 Download the Christmas Carvery Flyer
Alternatively you can make a booking enquiry using the form below. We will get back to you as soon as possible.
Christmas Carvery Booking Request